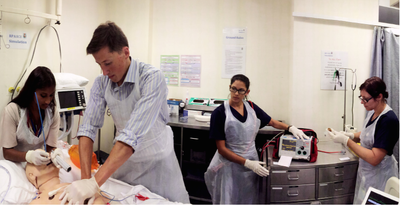 We are a Ontario based IT, Healthcare Consulting & Education firm; deeply rooted in analytics, financial solutions, and healthcare research.
We are the change enablers who will help you to cut through the "digital disruption" and operationalize your carrier with right education & certification to enhance your growth.
we accelerate innovation, overcome competition, and improve patient care outcomes by increasing the speed of delivering IT projects. Our innovation begins with Medical Droids where future doctors, nurses and applied medical staff can practices in near natural environment on patient care.
We provide simulation for Medical Students, Nurses, and Applied health professional in the following fields:
1. Physician Assistant Schools
2. Allopathic Medical Fields
3. Osteopathic Medical Schools
4. Pre-Med programs
5. Hospital and Healthcare System
From concept to reality, our simulation will prepare individuals for better tomorrow. Our simulation systems are available and can be customized for each scenario you would like to practices or teach.